Which holiday is more popular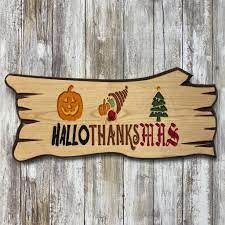 There's no dispute that Halloween, Thanksgiving, and Christmas are popular holidays and they have been for who knows how long. That got me thinking.  Out of these three holidays concentrated on the end of the year, which of them is more generally liked among the student and faculty? Now let's see what holidays everyone likes and why. 
First up is Christmas, Christmas is a well-known and well-liked holiday mainly because many of us have fond memories of waking up running down to the Christmas tree or looking out the window to see that there is a blanket of snow covering the street. Then having the closure that school will be canceled for the whole day and staying inside or enjoying playing out in the snow all day to come inside to a steaming cup of hot cocoa. Mr. Austin the drama teacher here at Pasco high school says, "Christmas is a time to get together with close family and friends and unwind to get rid of all the stress of the past year."
Then there's the holiday that is fast approaching and which brings the spooky season with it, Halloween. This holiday is no doubt my favorite because when I was younger. I remember Halloween being such a festive holiday with everyone being in costume eating copious amounts of candy and looking around where every home was decorated with ghosts, jack o lanterns, and bats. Andre Roberts a senior at Pasco high says he likes Halloween because, "I get to dress up and scare kids dressed up as fortnite characters." In short Halloween is one of the more festive holidays right next to Christmas. 
Finally, Thanksgiving is a holiday very similar to Christmas where it's a time to get together with family and friends and eat delicious foods like turkey, mashed potatoes, casserole, etc. Like Christmas it's a time to just let lose all the stress from the past year and spend time with loved ones. Even though I don't care about thanksgiving all that much I can't deny the impact it has had on everyone throughout the country and people all around the world.