New Spider-Man Trailer Reveals Exciting Secrets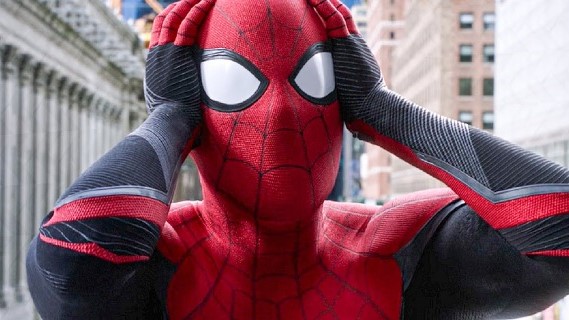 For the first time in cinematic history, Spider-Man, or Peter Parker's identity is now revealed in the upcoming movie Spider-Man No Way Home. Now unmasked, he cannot find a way to separate his normal life as Peter Parker and his life as a web-slinging superhero. And after he seeks help from Doctor Strange, the stakes become even more dangerous when several Spidey villains from years past, including Willem Dafoe's Green Goblin, and Alfred Molina's Doc Ock, show up.
While we have been confirmed 5 returning villains, the NWH fandom still isn't be satisfied. Not until former Spider-Men Tobey Maguire and Andrew Garfield are officially confirmed. Which many believe will not happen.
This has quickly become this biggest argument of 2021, and fans are going crazy over it. All over the internet there has been many fake CGI clips, made to trick everyone into believing that they are in the movie. And there are many clues that prove that the two original Spider-Men are in the movie.
For example, Sony, the original owner of the character Spider-Man, releases the Spider-Man trailer on several different accounts on YouTube. Each one spoken in different languages. And what can be seen from the Brazilian NWH trailer is quite shocking. In the trailer there is an exciting money shot, of three of the villains (Electro, Sandman, and Lizard) going against our well-known Tom Holland Spider-Man. But there is a small mistake made by Sony and Marvel. Both companies are well known for editing their trailers to cut out certain details that they don't want fans to see, for the element of surprise.
Marvel did this back in their "Captain America, Civil War" movie trailer. And the glimpses we got of the moment from its trailers digitally cut out Tom Holland's Spider-Man, so that fans wouldn't be tipped out about his grand Marvel Cinematic Universe Arrival.
"I think that they are in the movie, this evidence is enough to prove to me that they are in it." Says Brooklyn Hoffman, a sophomore.
Now about the NWH trailer. While in the amazing money shot of the villains, we can see they are fighting only one Spider-Man, Tom Holland's. But if you watch closely at Lizard, you can see that his head is jerked in another direction, as if he got punched, or kicked. Fans are speculating that this is no "glitch" but the company's attempt at cutting out Andrew Garfield's Spider-Man. And while that's a big mistake to forget to edit Lizard the same as the other trailers, it pretty much reveals the original Spider-Men are in the movie.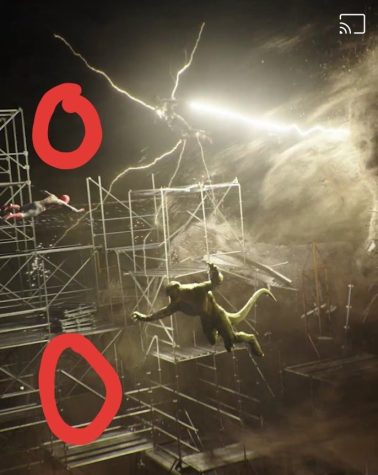 And if that isn't enough to convince you, in the same shot, both Lizard and Electro are attacking in directions not facing Tom Holland. They are facing in directions that are completely empty. Why would they be attacking at something that's not even there? Shouldn't they be jumping toward the main Spider-Man? The simple answer is that they are attacking the other two Spider-Men that have been digitally cut from the shot.
These things could be true, and would confirm that the original Spider-Men are in the movie, but it could mean absolutely nothing. But fans hopes are high with this new trailer finally out and has brought a lot of excitement toward this movie. It will make Spider-Man history and break many records.