Fujiyama Review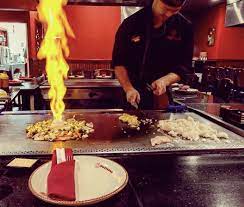 Fujiyama is a Japanese restaurant located in Richland, WA established in 1977 , there is a lot of good and bad recommendation on this place but by this review you can guess if it is or isn't your next stop to eat. This restaurant is somewhere you should make a reservation for because the wait time is awful if you just show up and dine in but at least when you wait there is a waiting center. Lets talk about what you would come for, the food here is excellent I had ordered the shrimp steak chicken, it was one of the best meals I have ever tried and the Yum Yum sauce is iconic. That sauce is what they're famous for and let me tell you it has the best flavor and adds the most amazing taste to all the foods. What was super cool about eating at this place is that they cook the food right in front of you, it's like a show that is very entertaining and keeps you busy while you were waiting for your food to get cooked. It's also really nice to see how the cooks cook your food because you can make sure that they cook it correctly and they also have very good customer service. While the cooks are cooking the food they talk to you and they even played joke with you too and it's a fun experience. The reason why I ever tried this place was because of my friend Julio recommended me at and he swore that it was the best restaurant in town, I didn't think it was gonna be as amazing as he described but I was wrong he proved every positive thing he had to say about this restaurant, Julio emphasized on the Yum Yum sauce that's how amazing it is. He also mentioned that he will always leave his plate extra clean when he goes because it's that delicious, now we recommend it to you.
Leave a Comment
About the Contributor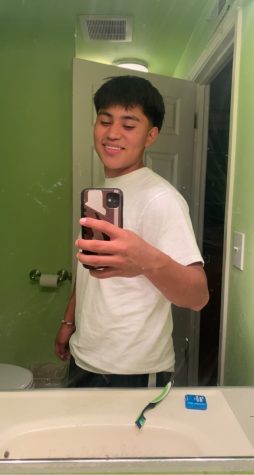 Bryan Martinez Ramirez, sports tracker
Hi my name is Bryan Martinez , I am a 16 year old jr at Pasco High. I am a first generation here in US. I enjoy playing soccer and hearing music and I...