How Style Has Changed Through the Decades
Fashion has always been a way to either fit-in or stand-out in society. But as the years changed, so have the most popular trends. Starting with the 1900s, let's go throughout the decades, looking at the most popular items of clothing and accessories in the Western world.
1900's: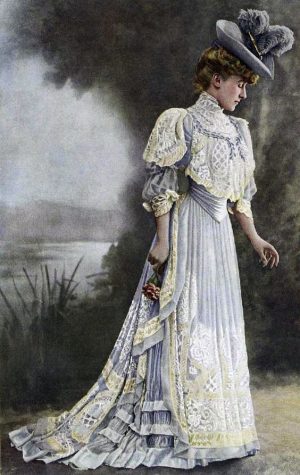 During the 1900's, things were still very traditional, not just in attitudes but in clothing. At this time, women were still restricted to corsets and very long skirts. The men wore suits and ties. This was during the Edwardian Era.
1910's:
During this decade, hobble skirts were very "in". These skirts sadly restricted movement for women and commonly led to injury. These skirts tightened around ankle and made walking difficult. Although, lace up boots were also trending, and people still wear those today!
1920's:
The 1920's was also known as the Roaring Twenty's. Women dressed in "Flapper Style". The dresses and clothes were much more relaxed. Waistlines were dropped and there was a lot of beaded designs and feathered accessories. Additionally black became very popular and was considered "chic".
1930's:
Bias-cut gowns became very popular throughout this time. The fabric on this clothing often created a long and lean silhouette shape as the clothing draped over the body.
1940's:
As a result of fabric rationing, a new popular invention got its start. Two-piece swimsuits or bikinis became increasingly common in the summertime. The 1940's were mainly defined by clean and slim silhouettes. The jackets, dresses and blouses were short and form fitting, giving a military-type feel to this fashion decade.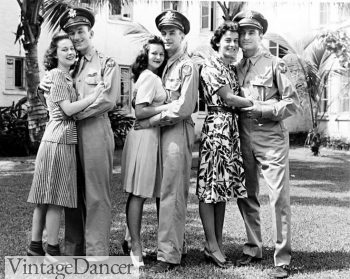 1950's:
The 1950's was a time for what many called a "new look". This decade was common with dresses that had a nipped-in waist, structured bust and voluminous taffeta layered skirts. This was also a time for Straight stovepipe trousers, velvet-collar jackets, white shirts, colorful socks and suede creeper shoes.
1960's:
As the 1960's erupted, so did the popularity of miniskirts. As time went on, hemlines continued creeping upwards. At the time, these short skirts were very controversial, but majority of crowds loved them. Popular colors were silver and white and trended on clothes and accessories for the decade.
1970's:
Fashion took a change during the 70's. This is when jeans got wider, and heels got taller. Halter tops and palazzo pants were trending. Bell bottoms, frayed jeans, midi skirts, maxi dresses and ponchos all gained popularity.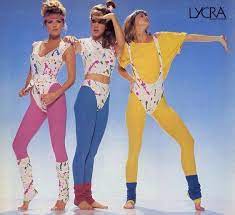 1980's:
This is when America's obsession with leggings began. As well as increased commonality with leg warmers, scrunchies, off the shoulder sweatshirts and broad-shouldered power suits.
1990's:
During the 90's, minimalism in clothing soared. Slip dresses, sheer fabrics, and a color palette of black, gray, and white, took over the runway. Meanwhile, younger generations embraced baggy flannels and floral prints. Plaid and sweaters dominated high schools, as well as denim.
2000's:
The decade of the tracksuit. Denim additionally became a staple for both men and women. Other popular clothing consisted of crop tops, hoodies, low-rise flared jeans, cargo pants, daisy dukes, jean skirts, off the shoulder tops, ribbed sweaters, with platform sandals, Ugg boots, or sneakers.
2010's:
Black boots, leather jackets, denim vests, bombers, monochrome sports jerseys, waxed jeans, black varsity jackets, tapered sweatpants, drop-crotch trousers, layering shorts over leggings and floral print are all popular trends within this style as well.
Present: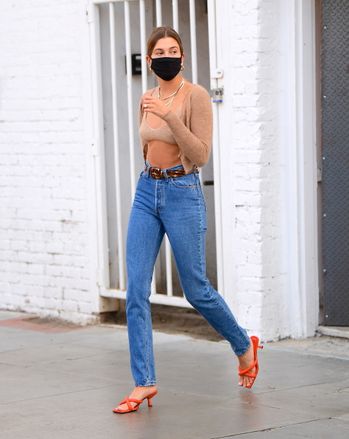 As of right now, cropped cardigans and pastel sweatpants are very trendy. And since its fall-time, flannels and plaid are also popular and seasonal. Bucket hats have also been seen around a lot as an accessory or statement piece. Y2K has also had an increase in the last couple of years, not to mention how mesh tops have been seen just about everywhere.
So, there is the last 12 decades of clothing trends and simplified fashion changes. Style has developed and changed but most trends cycle around and will come back! Continue using fashion to express yourself or make a statement!