COVID 19 Vaccine Mandate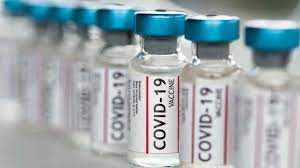 A national debate in the last few months raised the question: "Is it okay to mandate the COVID-19 vaccine?"
Despite political beliefs, no one can deny the facts. The facts being that
More than 98% of all the people hospitalized with COVID between June- August were unvaccinated
Many studies have shown that unvaccinated people are 10 times more likely to be hospitalized with COVID and 11 times more likely to die from COVID (Centers for Disease Control and Prevention)
In the US alone, there is estimated to be more than 45 million cases of COVID and about 732,000 deaths
It's not debatable to say that the vaccine clearly prevents people from catching and dying from COVID-19. Yet, that fact doesn't answer peoples burning question about whether a vaccine mandate violates their rights in the United States.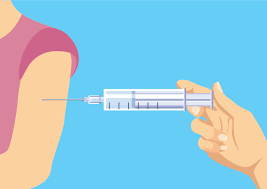 With few exceptions, mandates have been requiring companies with over 100 employees, federal employees, and healthcare workers to receive the COVID vaccine or receive weekly COVID testing. Additionally, here are some companies requiring the vaccine or weekly testing for some or all employees: BOEING, CVS health, Delta Airlines, Door Dash, Facebook, Ford, Google, Lyft, McDonalds, Microsoft, Netflix, The New York Times, Twitter, Uber, United Airlines, Walgreens, Disney, Walmart, the Washington Post. The NBA even stated that they would not pay unvaccinated players as much for any games they miss.
The mandate is going to affect about 2/3 of all workers, around 100 million workers in the United States. Some companies have grounds to legally terminate employees if they refuse the vaccine or refuse to be regularly tested for COVID 19. As of September 14th, any immigrants applying to become lawful, permanent residents of the United States must be fully vaccinated. Some US Military and state police are also being required or asked to receive the vaccine. Violations of some of these requirements could result in not just legal termination but a $14,000 fine as well.
Like most people, many haven't enjoyed being told what to do. Therefore, some Americans have been very upset about being told to receive the vaccine. New York healthcare workers are trying to file a lawsuit, stating that the vaccine mandate violates their "First Amendment rights" as well as the "Civil Rights Act". Many republican politicians are trying to stop their own state from requiring the COVID vaccine. Opposers to this have reminded them of the 1905 supreme court case that allowed employers to require vaccines during pandemics. The ruling stated that requiring vaccines during pandemics was a "reasonable regulation". Not to mention that federal vaccine mandates aren't necessarily a new idea. In 1977, hospitals started vaccinating children as soon as possible from diphtheria, measles, mumps, pertussis, poliomyelitis, rubella, and tetanus. Lots of vaccines have kept communities safe and potentially saved lots of lives.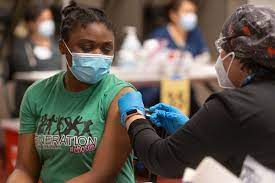 ACLU (American Civil Liberties Union) states that "Far from compromising civil liberties, vaccine mandates actually further them. They protect the most vulnerable among us, including people with disabilities and fragile immune systems, children too young to be vaccinated, and communities of color hit hard by the disease." Additionally, they said "by inoculating people from the disease's worst effects, the vaccines offer the promise of restoring to all of us our most basic liberties, eventually allowing us to return safely to life as we knew it, in schools and at houses of worship and political meetings, not to mention at restaurants, bars, and gatherings with family and friends."
As this debate is still very heated, hopefully this article can help people to draw their own conclusions, politics aside, about whether to receive the vaccine, whether they agree with the mandate, or not. Remember, we don't all have to agree, but we should remember that this issue involves the lives of families and communities, so make the right decision.