Thanksgiving and It's Traditions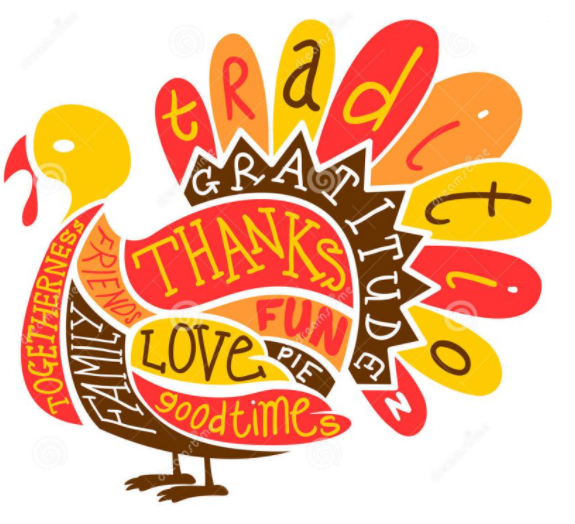 Every year Thanksgiving is celebrated every fourth Thursday of November. The celebration of 2021 will occur on November 25th. Thanksgiving has become one of the biggest travel days of the year. People travel to go on vacation or to visit family so that they can enjoy Thanksgiving dinner all together. In the last 15 years, 2008 was the year was the least amount of people traveling in the U.S, even though it was still a large number of 37.8 million people. The year 2005 had the highest number of travelers, which was 58.6 million people. About 72 % of travelers will decide to use their cars to travel with most destinations being close to home. 
Many people have their own ways of preparing thanksgiving dinner, whether it means different foods or deciding to cook or buy prepped food. Although there is a traditional thanksgiving meal that consists of a roast turkey, turkey stuffing, mashed potatoes, gravy, green beans, corn, dinner rolls, cranberry sauce, and of course my personal favorite, pumpkin pie with whipped cream. 365 million pounds of turkey is bought the week of thanksgiving by Americans and they're usually whole turkeys. For those who don't like turkey, they buy ham so 77 million pounds of ham is bought for Thanksgiving. The first thanksgiving ever was in October of 1621 and it lasted three days. 
Every year Macy's hosts a large Thanksgiving Day Parade. This Parade took place in New York City. It starts at 9 am EST on West 77th street and Central Park West. The parade lasts about 3 hours and ends at a department store, chain's flagship store at herald square. The parade was first staged in 1924, which the parade was still called Macy's Christmas parade it followed a route from 145th Street and Convent Avenue to the Macy's store at 34th Street and Broadway. The parade starts with a balloon of Santa flying into town on his sleigh with Rudolph and pals. Every year there may or may not be different balloons but there is for sure a turkey balloon. 
Some families include breaking the turkey's wishbone as part of their celebration. The wishbone is found attached to the breast meat in the turkey's chest. After the meat has been removed and the wishbone has had a chance to become dry and brittle, two people each take one end of the bone, make a wish, and pull. Whoever ends up with the larger part of the bone gets their wish. This tradition came from Italy where people would pull apart the chicken clavicles for good luck. This idea became so popular that there weren't enough chickens, so they broke them into two people.  
Thanksgiving is seen as just a holiday to have a big feast and be thankful to family and friends. Thanksgiving has so much more to it than just giving thanks. It has many more traditions. And a big meaning as to why its celebrated the way It is. It's a beautiful holiday, where people celebrate it in so many ways. Some families like to add many family activities to the celebration, others like to just say thanks and have a feast and end the night. Thanksgiving is different for everyone.