Movies/Shows to Enjoy During the Holidays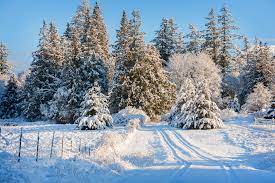 I know most of us cannot wait for the time where you can just relax and catch up with family you have not seen in many years especially after quarantine. Here are some shows to enjoy with friends and family to catch up. 
. Big Mouth: a coming-of-age story about three kids in middle school having to deal with their hormones 
. The Office: a classic show that everyone has seen about some not so normal days at work 
. Bobs Burgers: a show where a not so average family of 5 living on a of the pier selling hamburgers.  
These shows do well to capture the feeling to relax with some close family and eat some thanksgiving turkey or some fluffy mashed potatoes with gravy watching some sports on the tv 
But as we get closer to Christmas and the temperature gets lower and we all stay inside next to the fireplace while sipping hot cocoa, eating gingerbread cookies all while in pls and enjoying these Christmas shows/movies 
. Elf: a movie that tells the story of one of Santa's elves who got lost and is going on an adventure to find Santa 
. A Christmas Carol: A movie that tells the story of a grouch that hates Christmas and his journey through his memories of a better places to re-ignite his love for Christmas and make him a better person 
. Rudolph the Red Nosed Reindeer: This movie is no doubt incredibly old, but its charm has lasted throughout the many years since its release in the 1960s 
. Grandma Gets Run Over by a Reindeer: this movie is also a classic film a lot of us watched when we were younger. This movie (as the name implies) is the story of a grandmother who gets run over by one of Santa's reindeer and goes unconscious and loses her memory 
I hope you enjoy these movies during the holidays while next to close friends and family. To those who are traveling to visit family from faraway places stay safe and enjoy every second of the time you have with them.